The Stevenson family is truly at the heart of the Stevenson & Sons Monument Company. Throughout the years, our family has maintained a standard of personal care and service that stems from the values within our own homes.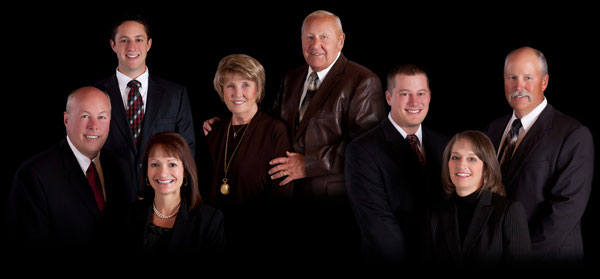 Stevenson & Sons Funeral Homes has been a family owned and operated establishment since 1962. After serving the community for almost thirty years, founder Dale Stevenson turned the business over to the next generation, his three sons. In November 2012 Stevenson & Sons Funeral Homes will be celebrating our 50th year of funeral service.
Stevenson & Sons Funeral Homes is now owned and operated by brothers Joe and Todd Stevenson and serves all of Eastern Montana. Joe and Todd's brother, Jon, owns and operates a mortuary in Dickinson, North Dakota with chapels in Baker and Ekalaka, Montana.